"Hands down the best dog walkers in the city."

Elizabeth Gaynor & Mario Yovkov,
San Francisco
---
San Francisco is dog paradise.
Home to over 100,000 canines, the city by the bay offers unparalleled parks, trails, beaches, cafés, and boutiques that welcome our four-legged friends.
But taking full advantage of the city's offerings can be tough for many dog owners. Jobs, long commutes, and endless errands demand time and attention. Sometimes dogs don't get the exercise they need, and owners may come home to accidents and anxiety.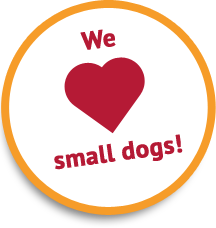 That's where we come in.
The Art of Dog: Small Dogs, Big Adventures provides your little companion with more than just the typical walk. We offer daily adventures, San Francisco style!
Stimulating hikes at Fort Funston and other fun dog spots
Carefully chosen playgroups of 6 dogs per pack
Policies that exceed GGNRA and City of San Francisco regulations for dog walkers
Experts in the special needs of small dogs
Professional walkers certified in canine behavior, pack management, first aid, and CPR
Positive, force free training methods
Overnight boarding services for our dog walking clients
Peace of mind for busy owners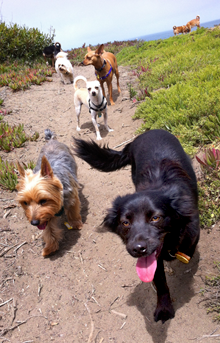 Small Dog Specialists
As long-time small dog owners, the pros at The Art of Dog understand the needs of little canines, and the concerns of their owners, too. We work exclusively with dogs under 25 lbs. Using the highest safety standards, we keep small dogs supervised and protected at dog parks and other public spaces, so that they come home relaxed, spent, and happy!
Want to know more?
Check out our detailed Dog Walking page. Read client reviews of The Art of Dog on Yelp, Facebook, and our testimonials page.
Ready to get started?
Send us an email or give us a call at (415) 715-8573.